Fly Control
Multipest provide a range of fly control units which are stylish, contemporary in design and discreet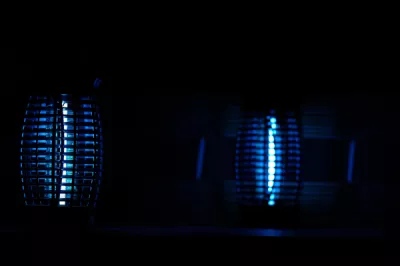 Flies and Wasps can cause particular annoyance especially during the warmer months. Flies can spread disease, contaminate and cause discomfort. For example, houseflies will lay eggs in batches of 120-150 which can then hatch between 8 hours and 5 days.
We only supply units which will be correct for your type of situation. We do not recommend the 'electric grid' type systems as these are dated for several reasons, including risk of exploding insects, horrid smell on impact, they can be unsightly. unhygienic and can contaminate food items from risk of falling insect debris.
Our Fly Guard units are suitable for all flying insects including flies and wasps. Below is a list of our range of fly control units.
All of our quality range of fly control units
Will catch all sizes of flying insects.
Will not 'frazzle' flies entering the unit; contains a glue board
Are discreet and do not look like a conventional electric 'zap' unit.
All stainless steel construction
Contains shatterproof UV tubes
Conforms to BS EN 60598-11993 and European EMC directive
Multipest have a range of techniques available in dealing with flying insect pests. In addition to residual treatments we have fly control units and insect screens available dependent on the extent of the problem. All of our fly control units are of the highest quality and are manufactured only in the UK. Our expertise has enabled us to recommend the very best fly control units to suit your situation, based on our many years of experience in dealing with every flying insect pest found in the U.K
Insect Panel Curtain Door
Heavy duty commercial use specification
Stainless steel header track and hook system
Panels made from heavy duty mesh suitable for commercial premises
Panels are easily parted to provide access through the door way
Panels are weighted at bottom to reduce movement in the wind
Easily removed for cleaning or storage
Suitable for screening fire doors